Post Tagged with: "Iowa"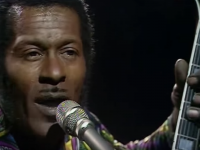 I did not know Chuck Berry was a black man until he stepped on that Des Moines stage.
Paul Kantner played the University of Iowa on November 11, 1969 with Jefferson Airplane, but I was in the ninth grade – so no way were my parents letting me go.
Lindsey Buckingham, on a brilliant new live acoustic album, redefines what's at stake in his own songs — helping us not just to hear them in a new way, but to feel them in the same new way.