Post Tagged with: "Olivia Newton-John"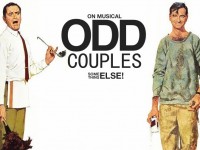 This could be a rock history rewrite in the making.
Proof that every one's guilty pleasure is their own: We reached almost no consensus on this particular version of Desert Island Discs, with only the Carpenters, the Electric Light Orchestra, Hall and Oates and Olivia Newton-John garnering more than one mention.
If you've listened to enough pop music over your years of taking in culture, you'll eventually come to realize that things just can't be the way you'd want them to be.