Post Tagged with: "Mingo Fishtrap"
S. Victor Aaron picks the best of 2014's non-jazz albums, including Lucinda Williams, Me'Shell Ndegéocello, Drive-By Truckers and others.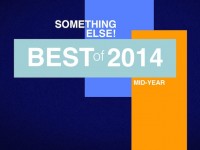 Here are the seven best albums outside of realm of jazz so far in 2014. So says me.
'On Time' is an album that stirs up those same old feeling we'd used to get when listening to an old Temptations or Spinners song on the radio.