Post Tagged with: "Megaforce/RED"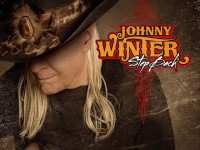 A stirring comeback just before fate closed its hand around a legend's heart.
This begins, as most blues albums do, with a stamping rhythm and this heartfelt lyric in celebration of a bunch of stuff that's not good for you. Only then, that chewed-clean template is joined by these bright blasts of shiny brass newness.