Post Tagged with: "Lana Del Rey"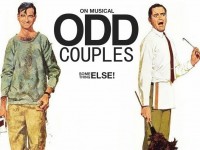 Psychedelia vs. Art? This choice isn't as easy as you might think.
[youtube http://www.youtube.com/watch?v=tfI3AehnirQ&w=500&h=305] Narrowing down the wealth of pop and rock albums from 2012 into a set of 10 favorites is an onerous chore that I wouldn't wish on my worst enemy. It is a fate worse than death; a grueling salvo of nepotism
Here's the data on how much I know about Lana Del Rey: she had a bad performance on Saturday Night Live (or so I've read) and the critics seem to hate her.