Post Tagged with: "Kate Bush"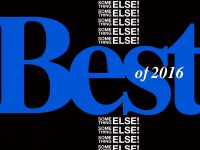 Preston Frazier offers his thoughts on the best reissues and box sets from 2016, with two special honorable mentions.
Through David Gilmour's patronage, Kate Bush made her first demo, and her celebrated career was underway.
Kate Bush didn't make much of a stateside splash, despite achieving fame 25 years ago in Britain. So remakes like this one from Johanna and the Dusty Floor, brilliant though they may be, likely resonate with most listeners as if they were brand new.