Post Tagged with: "Drama"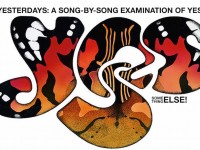 This song, like the underrated album 'Drama,' stands with the best that Yes has ever released.
When a reworked Yes issued 'Drama' on August 18, 1980, it divided the loyalties of a stunned fanbase. Geoff Downes saw things differently.
The first Jon Anderson-less Yes album has received a critical reevaluation of late.