Post Tagged with: "David Lindley"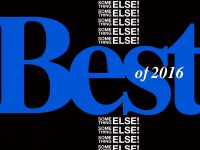 Preston Frazier offers his thoughts on the best reissues and box sets from 2016, with two special honorable mentions.
You might think you know Jonny Wickersham, if you've followed Social Distortion. Wickersham, better known as Jonny Two Bags, joined in 2000 after the passing of Dennis Danell
After reading Rolling Stone magazine's list of Top 100 guitarists, I felt the need to chime in.