Post Tagged with: "Blue Mother Tupelo"
S. Victor Aaron picks the best of 2014's non-jazz albums, including Lucinda Williams, Me'Shell Ndegéocello, Drive-By Truckers and others.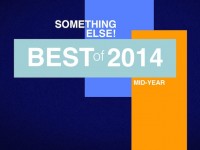 Here are the seven best albums outside of realm of jazz so far in 2014. So says me.
Direct, pure and oh so soulful, 'Only Sunshine' is another handmade treat.