Archive for January 14th, 2017
Another exclusive stream from Chicago-based tenor sax master Nate Lepine's debut album.
Led Bib is once again making their own statement about how to mash together jazz with rock with 'Umbrella Weather.' And as loose and randy as the music may be, it never loses its soul.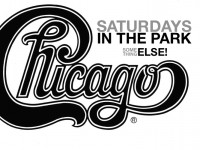 'Chicago at Carnegie Hall,' a sprawling four-record set, was ripe for abuse from so-called leading critics of the time.