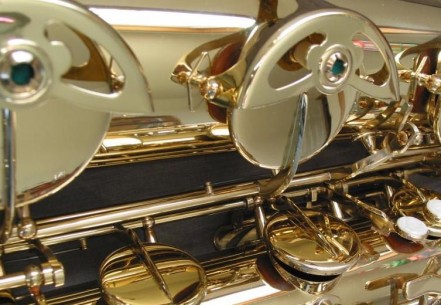 Something really cool and new is coming to London in June 2017. London has a new jazz event and it is going to be major – and annual.
Writer Sammy Stein was recently on the influential Jazz Bites radio show, and was asked if there were any ambitions, any burning things she would like to do. The reply was: "Put on a jazz festival showcasing U.K. and nearby jazz acts." To cut a long story short, Jazz Bites offered sponsorship, Sammy had the contacts and connections and found the amazing Brewhouse venue in London Fields and the London Jazz Platform was born. It will take place on June 18, 2017 and feature nine class acts (and maybe more), spread across the day from 2 p.m. until late.
The London Jazz Platform, to be held at the Brewhouse, 369-370 Helmsley Place in London, features performers from the U.K. and Denmark, offering jazz across genres. They are:
Kitty La Roar and Nick Shankland – This duo have played across the world in locations including Dubai, Singapore and, of course, London. They bring to the event their own special mix of standards and original material, delivered in a sumptuous combination of vocals and piano.
David Dower – David's debut album The Frog, the Fish and the Whale received great reviews and David brings his quirky, inimitable style to the London Jazz Platform.
Colin Webster – Colin is a free-playing saxophonist who appears regularly in many London and U.K. venues. His style is unique, and he hits home with his excellent freeform style. He has played with many of the U.K. greats, and released albums on Raw Tonk and other labels.
Tom Harrison – A saxophone player whose album Unfolding in Tempo made huge waves in the music field. He has toured extensively and played with such luminaries as Cleveland Watkis, and his own Tom Harrison Quintet.
Marco Marconi – an Italian jazz pianist based in London, Marco is increasingly popular in Europe, the U.S. and across the U.K. He plays regularly in London and his music gains extensive air play. He has released albums both as a solo artist and with his trio on the influential 33 Jazz record label.
Gg – Am in-demand vocalist with an individual take on music, Gg's original compositions have also received critical acclaim. Her latest release is Invisible Ink. She brings to the London Jazz Platform her own inimitable style, along with some superb musicians.
Simon Lasky – A jazz pianist whose album Story Inside proved very successful, gaining Simon a whole new following. His compositions have received much praise and he brings to the London Jazz Platform a range of delightful sounds.
Lars Fiil – A Danish pianist and composer currently residing in Copenhagen, Denmark. He released his first album as a leader in 2011. The Lars Fiil Quartet's Reconsideration received great reviews and was nominated for a Danish Music Award. The quartet also won the prestigious Young Jazz competition in 2010. His latest album, Everything Is A Translation, has been reviewed in several music columns. Lars is definitely a force in jazz music, and the organizers say they are delighted he will made the trip to the U.K. especially for this event.
John Russell – This artists needs little introduction as a jazz guitarist. He is known across the globe as one of the best improvisers around, and regularly appears at venues across Europe and London. He's been featured with legendary players like Evan Parker, and remains one of the most popular musicians today.
John Edwards – Already a legendary bass player, John combines rock and jazz and pushes bass playing beyond the limitations of lesser players.
With a line up like this, tickets for the London Jazz Platform will sell out fast, curator Sammy Stein says. They are available now on line via Eventbrite. Other sponsors include 24/7 Online Radio, Academy for Distance Learning and Jazz in Europe.
Also incredibly exciting is the development of a sister event in the U.S. which would enable a more free-flowing bridge of U.K. and U.S. players from New York City to London. Building the bridge between the U.K. and U.S. is important and vital for the development and integration of jazz music, according to Stein.
She says she hopes that these events foster "an open exchange of ideas and a chance for both musicians and attendees to see music is not limited to what they see and hear immediately around them. We hope this build bridges between NYC and London with jazz but also so much more: Look out world, jazz is on the up, and when you see the talent on offer on both sides of the Atlantic, you will understand."
Stein is a popular jazz journalist and regular contributor to Something Else!; she's also been published in magazines including Record Collector, The Lady, Essentials, the People's Friend, Environment Times and many others – including London Jazz, All About Jazz and Kind of Jazz. Her book All That's Jazz is on Tomahawk Press, and is her fourth publication to date.
She has been described by musicians as the 'go to' jazz writer and reviewer. Known as a maverick and free-form advocate, Sammy promotes jazz music of many kinds and is a favorite among musicians. She has been on BBC 3's Jazz on 3 and also appeared on Jazz Bites radio. Sponsors of this event, Jazz Bites are based in the U.S. and supportive of jazz in all its forms.

The Something Else! webzine, an accredited Google News affiliate, has been featured in The New York Times and NPR.com's A Blog Supreme, while our writers have also been published by USA Today, Jazz.com and UltimateClassicRock.com, among others. Contact Something Else! at reviews@somethingelsereviews.com.

Latest posts by Something Else! (see all)