Archive for June 21st, 2016
'Inhuman Wilderness' makes clear why Bobby Avey is an award-winning jazz composer and imaginative pianist.
Mick Abrahams rose to instant fame as a member of Jethro Tull, helping craft a debut album in 'This Was' that memorably melded blues with progressive rock.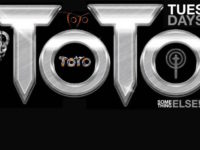 "Waiting for Your Love" is another 'Toto IV' deep cut which could easily have been a successful single from the album. This is song craftsmanship at its finest.