Archive for October 6th, 2015
"White Sister," a stand-out moment from Toto's sophomore album 'Hydra,' combines hard-rock strut and progressive rock obliqueness.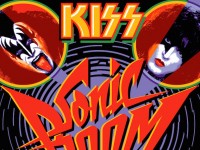 Kiss' 'Sonic Boom,' released on Oct. 6, 2009, was packed with hooks, anthemic choruses, and a lifetime supply of innuendo. What's not to like?
Not many people realize that the Them carried on after Van Morrison left for a solo career in 1966. We reach back into an overlooked period.