Archive for October 5th, 2015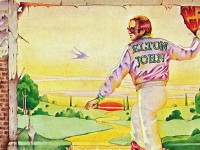 'Goodbye Yellow Brick Road,' released on Oct. 5, 1973, illustrates why – and how – Elton John became Elton John.
Noah Preminger's own story is increasingly that about a tenor saxophonist of unquestioned talent with passion and an appetite for risk taking. All of those things are on display on 'Pivot: Live at the 55 Bar'.