Archive for April 20th, 2015
Gavin Harrison's 'Cheating the Polygraph' references Porcupine Tree and big band, but quickly moves well beyond those well-worn tropes.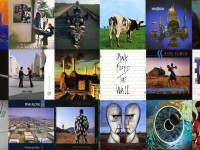 Pink Floyd didn't finally begin its journey toward the platinum-selling group we all know until years after its founding. Nick Mason can tell you when.
Tommy Roe created pure and natural pop rock songs that were fun to sing along with, dance to, or simply make people feel good.