Archive for December 4th, 2014
Help saxophonist Greg Ward reach his funding goal for the next Fitted Shards album.
What happens when the Hungarian thrash-jazz trio JÜ meets the Norwegian sax firebrand Kjetil Møster? Fury, foreboding and fireworks.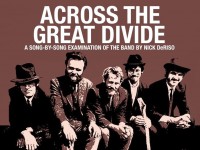 His solo recording career had lain largely dormant since a promising late-1970s debut. But this solidified a striking resurgence for Rick Danko.