There's so many records just coming out that I'd love to cover but there's only time for three at the moment; next week promises more.
Two of these three are what we like to call "baby boomer bliss," in that even though they're new, they conjure up the spirit of rock from the time when the later boomers were in high school and college. And from guys people can trust to carry out that mission.
Of course, I can't complete a "Quickies" without throwing in the odd, left-field choice and this one comes from a couple of piano players from Brazil playing piano jazz. They won't rock your socks off like the first two choices, but they can soothe your soul just fine.
But before we delve into the obscure, here are the familiar…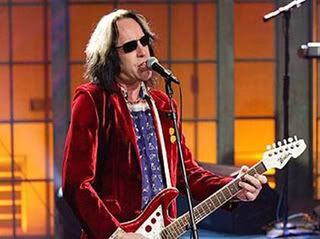 Todd Rundgren Arena
The last time we caught up with Rundgren, he was fronting a new version of The Cars. Perhaps inspired by touring with a real live rock band, Rundgren for the first time in decades recorded an album of loud, concert-ready rock.
True to it's title, Arena is unabashed, hook-filled power rock ideal for arena-sized venues. It's also a throwback to that time when such music was popular enough to regularly fill those large venues.
Nearly every single-named track on Arena will remind you of a major act whose heydey was in the mid-seventies to early eighties time frame. "Mad" is like some lost Boston song. "Gun" might recall Molly Hatchet, "Strike" is a dead-on impression of AC/DC and "Panic" has that dynamic vibe made famous by the Police. "Bardo" could have come out of Robin Trower's Bridge Of Sighs.
"Courage" is a throwback to Rundgren's own vintage work as a solo artist and his own vintage arena rock band Utopia. The very fact that Rundgren was there creating some of his most well-known work during the same period of where he seems to be targeting on Arena lends a lot more credibility to this old school project.
Even if Arena isn't a particularly substantial piece of work, especially by Rundgren's standards, it's consistently good and a pretty fun to listen to. It could actually entice baby-boomers to come out to see a show with the amps cranked up to ten. And that's probably precisely the idea Todd has with Arena.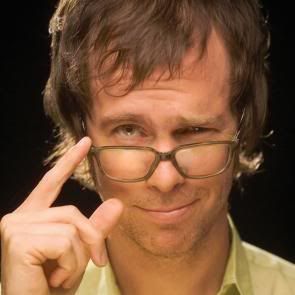 Ben Folds Way To Normal
Way To Normal is Folds' first studio CD since 2005's Songs For Silverman and the third proper album since he shed the "Five." Even though Folds undoubtedly appeals to the Gen-X crowd more than other acts we follow around here, I like that he's brought the piano back to the front in rock, and the rich melodies that often come from composing from that instrument.
That said, is it just me, or has Folds gotten even more potty-mouthed while Ween has gone more in the other direction? After dialing down the snark factor on Rockin' The Suburbs and especially Silverman, Folds seems to be pulling back from the brink of being a "serious" artist. It doesn't always make for quality listening ("Bitch Went Nuts" is just plain lame) but it's often interesting. "The Frown Song" is a catchy new-waver, "Free Coffee" is an electronica that ultimately falls a bit flat, while "Hiroshima (B B B Benny Hit His Head)" is a delightful send-up of Elton John's "Benny And The Jets," which was based on an actual stage mishap Folds had in Japan.
There are more sincere attempts at charming popcraft, as with the Regina Spektor-guested "You Don't Know Me," or the Joe Jackson-styled driving piano of "Brainwashed." "Cologne" shows that Folds can still fashion a ballad with some depth when he wants to, as does "Kylie From Connecticut."
All of this is to say that Way To Normal is a mixed bag, but the old Folds attitude is back to some extent and that should be music to the ears of the old Ben Fold Five fans.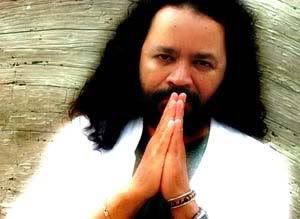 Jovino Santos Neto/Weber Iago Live At Caramoor
Jovino Santos Neto isn't exactly a household name, but that name's been mentioned here before when Quickies took a look at a thoroughly enjoyable CD he made of northeastern Brazilian music. Weber Iago is also a Brazilian native piano maestro who is little-known here in the States; even we at Something Else hadn't previously known about him.
These two comrades had gotten together at the Caramoor Jazz Festival last year,
where the stage of the Venetian Theatre was graced with two Fazioli concert grand pianos. Neto and Iago each took turns playing selections solo on their respective pianos, or together. These tunes were a mix of originals by both performers and covers by some of Brazil's greatest composers.
The sonic textures of hearing a piano (or two) played in such good acoustics provided by the theatre is almost like getting another fine addition to the fabled Maybeck Hall series that Concord Records churned out in the nineties, only with the addition of applause between the songs. Although I can't really tell Neto and Iago apart, they are both clearly playing up to the level of those Maybeck masters, with nary a missed note through some fairly ticklish lines.
The real treat is saved for the end, however: on Antonio Carlos Jobim's "Wave," the Brazilians are joined by Joe Lovano on soprano saxophone. It's a joyful, funky reading of the song and Lovano's soprano plays it like he's been playing with these guys all day.
The CD packaging is nicely adorned with liner notes from both performers and the producer Jim Luce, as well as the story behind the Caramoor Jazz Festival itself. And there are plenty of gorgeous photos of the Caramoor estate and the performance to boot. You really feel like you're getting your money's worth even outside the music contained on the disc.
Live At Caramoor is another Adventure Music release and will drop on October 21.
"Quickies" are mini-record reviews of new or upcoming releases, or "new to me." Some albums are just that much more fun to listen to than to write about.

S. Victor Aaron is an SQL demon for a Fortune 100 company by day, music opinion-maker at night. His musings are strewn out across the interwebs on jazz.com, AllAboutJazz.com, a football discussion board and some inchoate customer reviews of records from the late 1990s on Amazon under a pseudonym that will never be revealed. E-mail him at svaaron@somethingelsereviews .com or follow him on Twitter at https://twitter.com/SVictorAaron

Latest posts by S. Victor Aaron (see all)