It's been since the beginning of August since we've last done a "Quickies" here, so we're long overdue for another one. There's been a bevy of music put out during these last eight weeks that our full-fledged reviews don't begin to cover, and a lot of it noteworthy. Gosh, I might be back with another "Quickies" next week just to further catch up.
These four selections run the usual gamut from familiar to obscure; from jazz to pop to prog-rock (a genre I really need to rep a bit more around here). A little something for most type of readers to our little corner of the blogosphere. If you've got a few dineros in your wallet burning with a desire to bring you home a fresh new CD, consider one from this grab bag of goodies: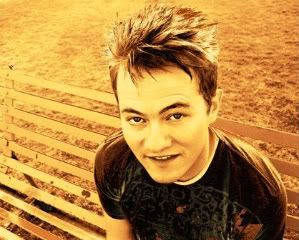 Shaun Barrowes Big Bang Theory
The first thing that one learns about Shaun Barrowes is that he made it to the final 48 in last season's American Idol. While the talent that show looks for isn't usually the same kind of talent we at Something Else! wax poetic over, I suspect Barrowes has more going for him than most of the contestants who made it as far as he has.
For one, this singer, pianist and composer has been lending his talents to writing scores for an animated children's TV show, video games and an idie film. He has also used the winnings of a competition he did win to make his owned damned record (take that, Simon!).
That record, Big Bang Theory, is out this week. Like Jamie Cullum, Barrowes' brand of jazzy pop mines the middle ground between Harry Connick, Jr. and classic Billy Joel. Even his smooth vocals has the tone of Joel and the delivery of Connick. His songs range from big band swing ("Hop, Skip And A Jump") to tender ballads ("In My Back Pockets"). If Cullum or Michael Buble' is your cup of tea, Barrowes' Big Bang Theory is a can't-miss proposition.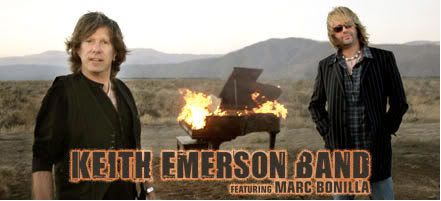 Keith Emerson The Keith Emerson Band featuring Marc Bonilla
For vintage prog-rock fans, Keith Emerson is an icon for his trailblazing virtuosic and often flamboyant keyboard work that broke ground in the rock world. He made it possible for other rock keyboardists like Rick Wakeman to become stars in their own right. Beyond his work with The Nice, and more vitally, Emerson, Lake and Palmer, Emerson has had an on-again, off-again solo career that's focused more on soundtrack work, detours into jazz and classical, and other diversions that has attempted to show other facets of his artistry.
With The Keith Emerson Band featuring Marc Bonilla, Emerson seems to finally be fully embracing his prog-rock past outside his association with those two bands where he first made a name for himself. As Emerson describes it on his website:
"I like to think it furthers the progression of "Prog" by way of the same proven formats I used before. Namely a grand conceptual piece followed by lighter shorter pieces, providing a ubiquity of eclectic ideas that no doubt will develop in live performance using the same original keyboards that I used on this album…..with the addition of real playing."

Dang, he just about wrote my review for me. But as the title strongly implies, he's getting it done with a lot of help from a key player in his band: guitar whiz Marc Bonilla. Bonilla, who we cited last year as being a vital cog in Danny Seraphine's California Transit Authority, co-wrote the songs with Emerson, co-produced the album and provided the vocals for the songs that called for it. Even though Bonilla doesn't sing for CTA, he does it well here, sounding akin to Asia lead vocalist John Wetton. His guitar work is very good, as one would expect, but he wisely stays out of Keith's way.
Emerson pulls out a full arsenal of keyboards: grand piano, Hammond B-3, church organ, and various synths. Many of the tracks seem to be showcases for his various weapons of choice ("3rd Presence" for pipe organ, "Prelude To A Hope," for acoustic, classical piano, and so on). Emerson keeps these showcase pieces short, though, so they never devolve into boring overindulgence. The best tracks are the three that run full-length, with "Marche Train" being the strongest.
This ain't no Tarkus, but Keith Emerson Band featuring Marc Bonilla at least sounds like an Emerson record that has a firm connection to those ELP classics. Reflecting perhaps a wider acceptance for progressive rock overseas nowadays, the album is already out in Japan and is currently rolling out in Europe with no U.S. drop date announced, yet. For the time being, it's only available stateside intermittently as an import. Otherwise, check Emerson's site for an announcement for when the U.S. distribution will happen.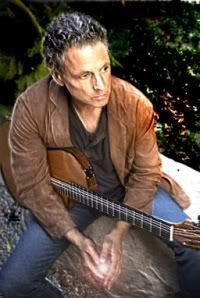 Lindsey Buckingham Gift Of Screws
It was a mere two years ago when Buckingham resurfaced with Under The Skin and we were sufficiently impressed to highlight a track from it. This time around, Fleetwood Mac's mad genius is a little less raw but also a little more fleshed out, as the arrangements are fuller than predominantly acoustic guitars and beautifully bizarre vocal layerings of Skin.
Those two qualities are carried over, as well his stunning guitar work (the plectrum on "Time Precious Time" or the dark, swamp-blues picking on "The Chain"-styled "Great Day." But now, we are also treated to fully-realized rockers like "Wait For You" or the zany "Gift of Screws." "Did You Miss Me" is one of those perfectly catchy pop tunes he used to crank out for the Mac with regularity during their peak years.
Varied, well executed, and just a little off kilter to make it distinctive, Screws pulls together all of Buckingham's considerable strengths without going overboard on his quirks. This one isn't just for Buckingham or Fleetwood Mac fans; this one should appeal to anyone who appreciates well-crafted, original-sounding California pop the way it used to be done. From someone who has done it back then…and is still doing it now.
Jay D'Amico Trio Tuscan Prelude
Jay D'Amico is a pianist and composer whose affinity is to blend classical music with jazz, in a trio setting. It's an approach that once caused his mentor, the great bassist Milt Hinton, remark to D'Amico that he had "found his niche."
But D'Amico's love for classical music is largely rooted in the music of Polish composer Frederic Chopin, who in turn was influenced by Italian operas. These sources, combined with the lightly swinging piano jazz of Oscar Peterson, served as role models for D'Amico's latest CD (the fourth one for CAP Records), Tuscan Prelude – Jazz Under Glass.
Throughout this record, there is a strong lyricism that makes each number sound complete despite there all being relatively short in length for jazz pieces. The complex yet pleasing melodic lines reminds one of Bill Evans' own acute awareness of melody, reinforced by having Marc Johnson play bass. Johnson, who served as Evans' last bassist, is joined by longtime ace session drum player Ronnie Zito (Bobby Darin, Peggy Lee, Don McLean, Barry Manilow, Jimmy McGriff). Despite hardly any rehearsing beforehand, the unit sounds tight but ultimately, it's D'Amico's highly expressive compositions that deserve the main focus.
"Quickies" are mini-record reviews of new or upcoming releases, or "new to me." Some albums are just that much more fun to listen to than to write about.

S. Victor Aaron is an SQL demon for a Fortune 100 company by day, music opinion-maker at night. His musings are strewn out across the interwebs on jazz.com, AllAboutJazz.com, a football discussion board and some inchoate customer reviews of records from the late 1990s on Amazon under a pseudonym that will never be revealed. E-mail him at svaaron@somethingelsereviews .com or follow him on Twitter at https://twitter.com/SVictorAaron

Latest posts by S. Victor Aaron (see all)